Behavioural Finance
67 people viewed this event.
Course Overview
One of the traditional building blocks of Efficient Markets – the assumption of rational Investors – has now been seriously questioned since the emergence of Behavioural Finance as an accepted discipline. Are the two approaches mutually exclusive or not? This workshop will endeavour to bridge the divide.
Learning Outcome
By attending this course participants will gain an insight into a subject matter area which has now become accepted as highly relevant & mainstream in terms of both understanding the behavior of market participants today & which is also now part of the Investment curriculums followed by those pursuing professional Financial qualifications in the future.
We will be discussing…
| | |
| --- | --- |
| | The role of any Market? Price discovery. Why might this not be straightforward? |
| | The assumptions behind Efficient Market theory -Investors are 'rational & risk averse' |
| | Is the glass half full or half empty? It depends who you ask |
| | Traditional economic theory vs Behavioural Finance |
| | Prospect Theory |
| | Fear of Regret |
| | Heuristics |
| | Cognitive illusions – Anchoring & Extrapolation, Representativeness |
| | Misconceptions of randomness |
| | Base Rate Neglect |
| | The anatomy of bubbles – herd mentality |
Schedule
| | |
| --- | --- |
| Date: | July 3 |
| Time:   | 09:00am to 10:15am  |
| Duration:  | 1.25-hours  |
| Price:  | £60 + VAT  |
Who is Paul Meadows?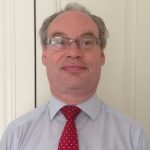 Paul started his Investment Management career at Royal Insurance in 1983. Following successful completion of the Society of Investment Analysts Associateship, Paul joined the small team managing Royal's in-house long term UK Equity portfolios. In 1990 he joined the Swedish insurer Trygg-Hansa's London start-up operation to manage its UK Equity exposure. In 1994 Paul moved into the Private Client arena, as part of the Investment Unit of Lloyds Private Banking & over a two year period diversified away from an exclusive analytical/Fund Management role to incorporate an extensive presentational package on the Bank's investment strategy. In 1996 Paul took the opportunity offered by the Bermuda-domiciled Bank of Butterfield to head up the global Equity research effort in London in support of the Bank's (offshore) private client base. In 2000 Paul moved into full time training with DC Gardner, the in-house tailored training arm of Euromoney Institutional Investor, specialising in Fund Management, Equity Markets, Private Banking & Hedge Funds.