Promoting Financial Products, Appropriateness and Non-Advised Transactions.
121 people viewed this event.
Promoting Financial Products, Appropriateness and Non-Advised Transactions.
Course Overview
Everyone wants to know how to put their product or service out in front of future customers in a multi-channel world. It is also a world where the European Securities and Markets Authority and FCA have already intervened in a significant way to dictate the forms of marketing allowed in the Contracts for Differences market.
Marketing regulation is not confined to financial services regulators. All of these regimes are modelled around the "fair, clear and not misleading" found in MiFID 2. That directive and its subordinate legislation create a common financial promotions regime for Europe. This in turn has created a common industry involved in trying to reconcile compliance rules designed for a static advertising world with the demands of modern media.
Firms selling complex products without recommending them almost invariably must face up to a need to carry out appropriateness testing. Knowing when and how to do this and then appreciating what should be done with the results is a key task for non-advisory firms.
Financial advertising is the lifeblood of the financial services industry. Adam Samuel, the course leader, is a UK-based compliance consultant and one of the first to recognise that digital media posed more than its fair share of compliance issues while remaining a crucial opportunity for businesses. This course looks at promotions under MiFID of all kinds, not just from the financial services compliance viewpoint but also advertising standards and good marketing. Adam always brings to courses examples of good, bad and sometimes dangerous promotions. He also likes looking at websites of participants' competitors and various digital media channels to see what works and what does not.
Schedule:
Monday 22/06/2020 – 9:00am to 11:45am
Tuesday 12/05/2020 – 9:00am to 11:45am
FEES: £180+VAT
Training Outline
Introduction
Rules, principles and ideas applicable to financial promotions
Promotions beyond MiFID – Codes of Advertising Practice, law, good taste
What is a promotion and the extent to which it matters?
The regulatory framework for promotions: MiFID Org Reg, article 44
Context of financial promotions as part of product development and governance
The effect of rule breaches
The Rulebook MiFID and MiFID Org, article 44
What do the rules apply to?
Non-promotional communications and image Adverts
Clear, fair and not misleading in the conduct of business sourcebooks
Prominence & font-size rule
ESMA & FCA measures on contracts for differences
Rule against unfair comparisons
Rules and guidance on specified expressions
Tax
Making promotions identifiable as such
Giving the name of the firm
Naming the regulator and compensation scheme
Past, simulated and future performance
Mainstream Issues in Digital Media and Promotions
Social media issues
Pay-per-click & sponsored links
Websites
Systems and Controls
Risk Management
Approval of promotions for others
The Competent Employee Rule
The Compliance Function
Record-keeping
Appropriateness
When required
How required
What to do with negative results – risk warnings and MI
Training Style
The training style is interactive involving a combination of discussions and presentation, group work and case studies (taken from real-live examples). Participants are encouraged to share their opinions from their different perspectives.
CPD Recognition
This programme may be approved for up to 6 CPD units in Financial Regulation. Eligibility criteria and CPD Units are verified directly by your association, regulator or other bodies which you hold membership.
Who should attend? The programme is ideal for:
Compliance officers and managers

Marketing people

Risk managers

Product technicians
Who is Adam Samuel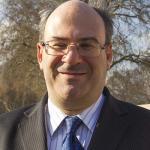 Adam Samuel is a lawyer qualified in the UK and the USA. Since 1996, Adam has run his own training and consulting business, helping out regulators in three continents on customer-facing issues. He has the qualifications required of financial, mortgage and equity release advisers and the UK CISI compliance diploma.
Adam wrote the only book on consumer financial services complaint handling in the UK and a guide to the SFC Code for Intermediaries in Hong Kong. The Gibraltar Supreme Court followed his expert evidence in van Geens v. Jyske Bank on product risk, compliance and advice standards around the world. Adam has broadcast on a number of BBC domestic and World Service programmes, including the national news, on financial services compliance and banking issues.