Treating Customers Fairly and Handling Complaints in Investment and Banking Services
375
375 people viewed this event.
Course Overview
Much of the focus of MiFID 2, the Insurance Distribution Directive and other modern regulation is on the fair treatment of customers. The handling of complaints marks out financial institutions as being concerned about their customers and keen to improve their own standards generally. MiFID 2 was the first general EU financial services directive to take the subject seriously and lay down, through its MiFID Org Regulations, some Europe-wide complaint rules. Now, the ESMA/EBA guidelines apply to complaint handling well beyond banking and the EIOPA guidelines deal with insurance cases.
This course benefits from being delivered by the only author of major works on complaint handling who has written and lectured extensively on Treating Customers Fairly, and who has worked on all the different sides of the complaint handling process: bringing, responding to and investigating neutrally complaints.
Schedule:
2-days course

3-hours per day

FEES: Request a quote
Training Objectives
By the end of the programme, participants should be able to:
Apply treating customers fairly notions to their business

Apply the MiFID Org Regulation provisions to complaints

Build and implement the basics of a complaints procedure and policy

Understand the complaints process from advance disclosure of the process to the closure of the case

Appreciate some of the root cause analysis techniques and their weaknesses

Reach fair results in relation to their products and services and complaints about them

Deal with a case at the Financial Ombudsman
Training Outline
Introduction
Treating customers fairly (MiFID)

Elements of a complaints process or procedure

Key EU legal provisions on treating customers fairly and complaint handling
Tasks covered by a complaints procedure
Building the procedure and drafting the policy

Advance disclosure of how to complain and the Ombudsman

Identification and recording of complaints

Acknowledgement

Investigation – who, what, how and the relationship to employment discipline

Assessment – standards to be applied

Drafting the final response

Managing threats of litigation
Applying treating customers fairly generally and to the merits of complaints
Core requirements of treating customers fairly

Grounds for uphold complaints – customer reasonable expectations, product or service of a reasonable standard

New areas for treating customers fairly

Compensation

Interest
Root cause analysis
Rules

Identifying recurring and systemic problems

Root cause analysis techniques

Deciding what to do about a recurring or systemic problem
The Ombudsman
Eligible complainants

Time-limits

Initial or jurisdiction filter

Ombudsman procedure

Powers of the Ombudsman, recommendations and rejected decisions
Training Style
This programme consists of an interactive presentation of the relevant rules and good practice with questions and comments to and from the participants, interrupted by a large number of practical examples, including the drafting of relevant documents including where time permits final responses.
CPD Recognition
This programme may be approved for up to 5 CPD units in Financial Regulation. Eligibility criteria and CPD Units are verified directly by your association, regulator or other bodies which you hold membership.
Who Should Attend? The programme is ideal for:
Complaint handlers

Compliance Officers and staff

Customer relations and customer service staff

Lawyers

Risk managers
Who is Adam Samuel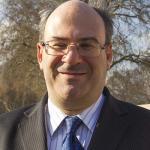 Adam Samuel is a lawyer qualified in the UK and the USA. Since 1996, Adam has run his own training and consulting business, helping out regulators in three continents on customer-facing issues. He has the qualifications required of financial, mortgage and equity release advisers and the UK CISI compliance diploma.
Adam wrote the only book on consumer financial services complaint handling in the UK and a guide to the SFC Code for Intermediaries in Hong Kong. The Gibraltar Supreme Court followed his expert evidence in van Geens v. Jyske Bank on product risk, compliance and advice standards around the world. Adam has broadcast on a number of BBC domestic and World Service programmes, including the national news, on financial services compliance and banking issues.