Directors' Challenges and Governance Best Practices in response to COVID-19
This webinar will discuss the unprecedented challenges faced by Directors during and post the pandemic and will aim to outline a strategy forward, including risk assessment and risk management, director's role and competence, future skills and ways of working.
The webinar's distinguished speakers are Anna Daroy, a senior Executive Director and Board Member with extensive experience in leading organisations through complex change and turnaround across diverse cultural and political environments, and Paul Grainger, CEO of Complyport, UK's leading regulatory and compliance consultancy.
Points of discussion during the event:
Governance – the role of executives and NEDs in preparing for a crisis.
Risk Assessment and Risk Management – attitude in the boardroom.
Manage risks going forward – think the unthinkable.
Director competence – are knowledge and skills as good as needed?
The need for specialist advice.
New white-collar world – new ways of working and new skills and attitudes required.
Blue-collar jobs – will work change and if so how?
In addition to invaluable advice by the distinguished speakers, attendees will engage in discussion and exchange opinions on critical corporate governance issues, consider ways to mitigate loss and return to 'business normal' as intact as possible.
Speakers will also address attendees' questions sent in prior to the event.
LGCA encourages the following to take part in the webinar:
CEOs and other Senior Managers
Executive and Non-Executive Board Members
Senior Compliance Officers
In-house legal counsel / solicitors
Webinar details:
Date & Time: Tuesday 26/05/2020, 16:00 UK Time
Duration: 1-hour
Webinar will be held in the form of open discussion and Q&A on critical corporate governance issues, ways to mitigate loss and return to 'business normal' as intact as possible.
Webinar will be focused on the financial services sector.
Attendance is FREE of charge.
About the Speakers:
Anna Daroy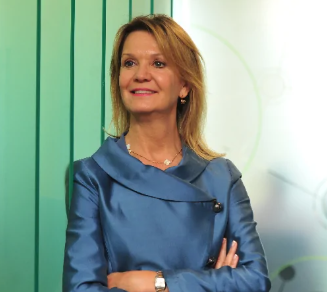 A senior Executive Director and Board Member, Anna has worked in both private and public sectors for 30 years successfully leading organisations through complex change and turnaround across multi-cultural and political environments.
As a key international influencer, Anna has worked with senior world leaders. She is a NED and board member on private and public boards, including recently Board Member and CEO of the Institute of Directors turning around the 100 year old Institute and setting the code for corporate governance.
Prior, she set the transformation for the Government of Jersey, Channel Islands as COO where she set the pace to turnaround the government and worked to set the islands digital agenda.
Anna has been a key advisor and Executive to Central Government in Transportation, Infrastructure, Security and Technology and has been at the forefront in the shaping of the UK Telecommunications and Consumer Energy industries over 14 years.
Anna was Executive Director Strategy Highways England, Board member of the Transport for the North and set the pace for the 2050 Strategy for Transport, COO of the Office of Fair Trading and primary Board Advisor in a €4bn digital IPO merger of Sopra-Steria in Paris.
Her ability to deliver operational turnarounds, digital-first principals, and successfully and profitably setting and delivering international corporate strategic direction, enables her to contribute to good governance with awareness and foresight. Seeing good governance effectively implemented in the board room globally is her mission. She currently sits on the board of tech infrastructure logistics start-up, Magway.
Paul Grainger
Paul is CEO of Complyport. He brings with him over thirty-five years financial services experience including over thirty years in financial services regulatory and compliance consultancy in wholesale and retail markets.
Prior to Complyport, Paul was the Managing Director of Business Development & Client Relationships for Resources Compliance (UK) Ltd, part of the RGP Group. Paul established Grainger Consulting in the early 1990s and the firm was acquired to form the wholesale markets arm of Compliance.co.uk Group in 2005. The group was, in turn, acquired by and integrated into the RGP Group, a NASDAQ listed company in 2007 to form its specialist regulatory and compliance consultancy practice.
He is Chairman of Financial Planning Standards Board for the UK (FPSB UK) and a former Director and Steering Council Member of the Association Professional Compliance Consultants (APCC).
Paul is a Chartered Fellow of Chartered Institute for Securities & Investment (FCSI), a Fellow of the Institute of Financial Planning (FIFP), a Certified Financial Planner (CFP) and an Associate of the Personal Finance Society (APFS).