Financial Market Essentials Series
The Financial Market Essentials Series comprises seven live online courses covering essential aspects of the financial market, from equity to foreign exchange and is scheduled to start on the 15th of June 2020, with "Understanding the Bond Markets". The Series will also shed light on the pandemic's impact on financial markets and ways to mitigate its adverse effects.
The live online courses are presented by Paul Meadows, a prominent financial market expert and experienced trainer specialising in fund management, equity markets, private banking and hedge funds.
The Financial Market Essentials Series includes the following courses (click the relevant title for more details):
The Series is best suited for staff of professional firms active in:
Financial Advice
Brokerage
Asset Management
Fund Management
Real Estate
Attendance fee is £60 plus VAT per 1-day course, £95 plus VAT per 2-day course.
£350 plus VAT per the entire Series.
Who is Paul Meadows?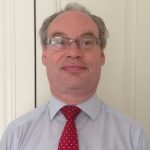 Paul started his Investment Management career at Royal Insurance in 1983. Following successful completion of the Society of Investment Analysts Associateship, Paul joined the small team managing Royal's in-house long term UK Equity portfolios. In 1990 he joined the Swedish insurer Trygg-Hansa's London start-up operation to manage its UK Equity exposure. In 1994 Paul moved into the Private Client arena, as part of the Investment Unit of Lloyds Private Banking & over a two year period diversified away from an exclusive analytical/Fund Management role to incorporate an extensive presentational package on the Bank's investment strategy. In 1996 Paul took the opportunity offered by the Bermuda-domiciled Bank of Butterfield to head up the global Equity research effort in London in support of the Bank's (offshore) private client base. In 2000 Paul moved into full time training with DC Gardner, the in-house tailored training arm of Euromoney Institutional Investor, specialising in Fund Management, Equity Markets, Private Banking & Hedge Funds.